Shane Sensei, Shidoshi
Our head instructor is Shane Sensei, a licensed Shidoshi in the Bujinkan and member of the Shidoshi-Kai. He began his martial arts training in 1992 in Karate, eventually leaving to find a more complete martial art system. He explored several other martial arts without finding what he was looking for. Finally, in 1998, Shane began training in the Bujinkan, an art that offered the complete martial arts system he was searching for.

Shane fully devoted his martial arts training and study to the Bujinkan in the years since. He travels to Japan regularly to further his own training and is a member of the Shidoshi-Kai as a licensed Shidoshi in the Bujinkan. To contact him about training and to get more information you may use email dojo@living-warrior.com or telephone (208) 991-2382.

Additionally, Shane is an Eagle Scout, has worked as a junior high school ELL teacher and substitute teacher, holds a Bachelor of Arts Degree from Boise State University in English with an emphasis in writing, currently works as a grant writer for non-profit organizations, taught martial arts at the Caldwell YMCA to kids and teens for several years, and enjoys making custom wood training tools. He is a husband and father and enjoys spending time with family.
Jamie Sensei
Jamie is an assistant instructor at the Living-Warrior Dojo and helps teach the fundamentals of Taijutsu and Ukemi. Prior to training in the Bujinkan through our dojo, he trained in Kempo Karate, To-Shin-do, Brazillian Jiujitsu, Kali, Muay Thai, and Japanese Jujutsu. Jamie was a gymnast for 20 years and a 5 times Men's Jr. National Gymnastics qualifier, Michigan State University student athlete-1999-2001, the Ohio State University Student-Athlete -2001-2004, the Ohio State Team Captain 2004, Big-Ten Team Champions 2001, Academic All-Big Ten Team 2004, Ohio State Scholar Athlete 2002-2004.

Jamie has a Bachelor of Arts Degree in Social & Behavioral Sciences Criminology/Sociology and a Master of Arts Degree in Homeland Security from the American Military University. Jamie is a member of the United States Air Force and has been serving our country since 2007. He is also a husband and father and enjoys spending time with family.
Dr. Masaaki Hatsumi, Soke
Before meeting his teacher, Takamatsu Toshitsugu, Masaaki Hatsumi studied various martial arts, earning teaching level ranks in most of them. These include Judo, Shito Ryu Karate, and Aikido. When Takamatsu Toshitsugu bestowed upon Dr. Hatsumi the title of Soke (head of a martial tradition, or gradmaster) of the nine Kobudo schools, Dr. Hatsumi Founded the Bujinkan organization as a method to teach the nine schools. Dr. Hatsumi is a bone doctor, and has also served as a martial arts advisor to various films and television productions, including the James Bond movie You Only Live Twice, and in the first film from the highly popular Japanese series Shinobi no Mono. He also appeared in and was the stunt coordinator for the Japanese tokusatsu television series Sekai Ninja Sen Jiraiya as the hero's mentor and father figure, Tetsuzan Yamaji.

Dr. Hatsumi has a non-standoffish teaching approach, leading Black Belt magazine to call him "wild, funny, unpredictable, and a cross between Charlie Chaplin and Obi-Wan Kenobi."

Dr. Hatsumi's awards and recognitions are quite impressive, a sampling of them is listed below:

Instructor of the Year, Black Belt magazine
International Culture Award, issued by the Japanese Imperial Family
Imperial House Higashikuni culture and artistic award
Lifetime Achievement Award, USMA International Hall of Fame
Inducted into the CBME's Dutch National Hall of Fame
First martial artist in history to receive an Apostolic Blessing by the Vatican
Letters of Appreciation from the Pentagon, the Director of the National Security Agency, and the FBI Academy

Honorary Member of the Texas Rangers and the Arizona Rangers (only person to be an Honorary Member of both)

Named "Todo Hanshi" (Master Teacher of the Way of the Sword) by Nakazawa Toshi, President of the Zen Nippon Todo Renmei (All Japan Sword Federation)

Cross and Sun Medals, from King Juan Carlos I (Spain)

Awards from the Spanish Secretary of State for the Intelligence Agency and from London Metropolitan Police Headquarters

Letters of Appreciation and Birthday greetings from US Presidents Gerald Ford, Jimmy Carter, Ronald Reagan, George Bush, and Bill Clinton

Letters of Thanks from Prince Charles' Secretary, Prime Minister John Major, the Secretary of State for National Heritage, the Secretary of State for the Environment, the Japanese Ambassador's Secretary, the Mayor of London and the City of Belfast

Letter of Appreciation from the Premier of South Australia, John Bannon

Letter of Appreciation from President Mitterand, France

Letter of Thanks from the Secretary of State of Catalunya (Spain)

Letters of Thanks from the US State Governors of Texas, Georgia, Maryland, California, New Jersey and Tennessee, and many US Senators and Congressmen

Award from Noda City Educational and Cultural Board in recognition of the Bujinkan's contribution to International Relations between Noda City and many other countries around the world

Powered by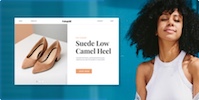 Create your own unique website with customizable templates.